Gamers who are fed up with predictable, boring and uncreative games — of which there are far too many to count for both iOS and Android — can now experience a creative new martial arts themed action game of epic proportions by downloading Rise Up Labs' unique new no-cost app Rooftop Frenzy.
Rooftop Frenzy, which earned rave reviews at the recently-concluded Digital World 2015, has a truly creative back story that goes like this: A brave and skilled Kung Fu master's "epic hair" during his youth was a source of joy. However, with advancing age his hair began to fall out, and reduce his happiness strand by strand. Eventually, all that he had left of those happy memories was his treasured comb — that is, until one of a group of thieving ninjas broke into his home and refused to drop it when caught. That sprung the Kung Fu master out of retirement and into action, and it's also where the app's fast and fun gameplay begins.
Gamers assume the role of the angry Kung Fu master who must skilfully jump from rooftop to rooftop in order to defeat the criminal ninjas using one of nine signature moves (hence the app's name "Rooftop Frenzy"). And since the bad guys are often carrying some pretty scary weapons, gamers must ensure that their timing, reflexes and hand-eye coordination are precise and perfect – or else they'll fail to rid the city of these thieving ninjas once and for all.
As they jump, roll, punch and the stick figure Kung Fu master through frenetic and constantly-moving side-scrolling action, Gamers are accompanied by a phenomenal cinema-quality soundtrack, and by ultra-realistic sound effects. They also enjoy outstanding multi-layered landscape backgrounds that have been meticulously crafted in an oriental style, complete pink-hued cherry blossom trees and more. Gamers can also compare their feats to friends and others via online player rankings.
"Rooftop Frenzy is a combination of everything that gamers love and want," commented Ershadul Hoque of Rise Up Labs. "The gameplay is creative and unique, the visuals are stunning, the action is fast-paced, the sound is amazing, and the mission is challenging, and the fun never ends. When you add it all up, it's easy to see why Rooftop Frenzy is the martial arts themed action game of epic proportions that gamers have been waiting for!"
Rooftop Frenzy is available now at no-cost for iPhone, iPad and iPod touch from the App Store at https://itunes.apple.com/app/rooftop-frenzy/id932737560. It is also available for Android devices from Google Play at https://play.google.com/store/apps/details?id=com.riseuplabs.stickman, and from the Amazon Appstore for Android at http://www.amazon.com/gp/mas/dl/android?p=com.riseuplabs.stickmankungfu.
Additional app information, including a video trailer, screenshots and media kit, is available from http://www.riseuplabs.com/products/rooftop-frenzy.
For all other information or media inquiries, contact Md. Asaduzzaman Bappy on behalf of Rise Up Labs at +88-0175-974-7387 or pr(at)riseuplabs(dot)com.
Rise Up Labs
Rise Up Labs is an independent and fast-growing game studio headquartered in Dhaka, which focuses on creating fun, high-quality, no-cost games for iOS, Android and Windows devices.
Learn more at http://www.riseuplabs.com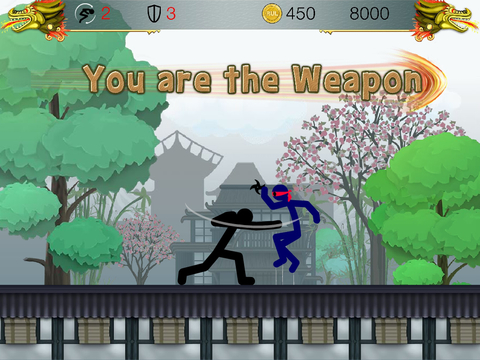 View Interactive Press Pack